I saw in an old craft book that a long time ago, women used wax crayons to color the pictures they'd drawn on fabric, (I used muslin), then they would iron the fabric and add embroidery stitches for contrast. I found some iron-on pictures, but copied them through a light box instead of ironing them on. This is one (above) that is destined to become a small bed pillow.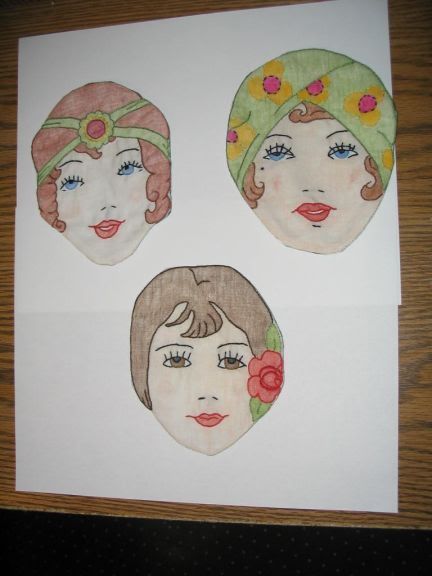 I also used this method to make coasters for a swap I was in on a craft forum. Each woman's head is a separate coaster.
These are a lot of fun to do, because it's like being a kid again, coloring, but when you get to embroider its doing a favorite craft!!!! LOL!
Just remember to iron them with a piece of parchment paper between the crayon and the iron, so you don't ruin your iron!